Typically, white collar crimes occur in a business or financial setting and are centered around economic or property gain. These crimes are viewed as non-violent, but this does not decrease the severity of the charge or the penalty.
The Annapolis white collar crime attorneys at Fratus Brady, LLC, have more than 30 combined years of trial experience available to assist clients facing serious criminal charges. We pride ourselves on thoroughly investigating the facts and circumstances that led to the filing of a criminal charge against our client. We will consult with experts as necessary to understand the nature and scope of the government's allegations and to identify weaknesses in the prosecution's case. Our goal is to provide our clients with an effective and aggressive defense minimizing exposure to what can be substantial and often staggering penalties.
The main aspects of white collar crimes are business fraud and embezzlement. Those two areas can be broken down into several other categories, including:
Mail fraud
Wire fraud
Credit card fraud
Computer and Internet fraud
Forgery
Identity theft
Embezzlement
In recent years, federal, state and local law enforcement agencies have started to aggressively pursue white collar crimes. Investigations are well-funded, can last months or years and often involve multiple people. As soon as you are concerned you might be under investigation, contact our office immediately. Do not talk to law enforcement without a lawyer. You run the risk of hurting your case, even if you think you are trying to help investigators or explain the situation. Hiring experienced and knowledgeable advocates is the best way to ensure your rights are protected.
You can count on our lawyers to prepare for your case on the assumption that we will be representing you in court. We find that this attention to detail better prepares us to resolve your situation in the manner most favorable to you. We understand that there are often times when it is in a client's best interest to settle a case without a trial. However, there are many occasions when a trial is necessary or even desirable. In either case, our attorneys will be prepared to help you make the right decisions at the right times and to do what is necessary to ensure the most favorable result possible for you.
To learn more about the wide range of cases we handle on a regular basis, we invite you to follow the links below.
Personal injury
Auto and truck accidents
Wrongful death
Product defects
Criminal defense
DUI and DWI
White collar crimes
Business litigation
Insurance subrogation claims
The above list represents the types of cases our firm handles most frequently. However, with more than 30 combined years of experience in our firm, we are confident that we can answer your question or provide you with trusted legal resources.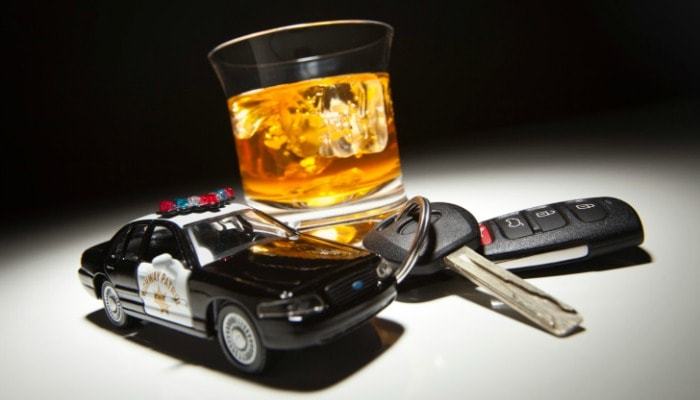 Maryland's driving under the influence laws are complicated and often confusing to the public. However, a general understanding of how the laws operate can help people when faced with allegations of DUI.
Maryland statutes provide that a driver is presumed too impaired to drive if he or she operates a motor vehicle with a blood alcohol content of 0.08 percent or greater. Under the legal theory of implied consent, drivers are expected to submit to a blood-alcohol test if reasonable grounds exist for suspecting that a driver is under the influence of alcohol or drugs. Refusing to take the test may lead to a driver's license suspension and other criminal penalties.
Penalties for a DUI
The minimum sentence for a first-time DUI conviction is a suspended license and fines. Other penalties may include alcohol education, substance abuse treatment and possible jail time.
Repeat DUI convictions increase the driver's legal consequences dramatically. Anyone with more than one DUI conviction within a 5-year period is subject to an automatic yearlong driver's license suspension. Following the 1-year suspension, people with repeat DUI offenses are also required to maintain an ignition-interlock device on all of their vehicles for a period of one year.
In addition to the burden of having to use the ignition interlock system, the driver must pay for the expense. A driver must be in severe financial hardship and provide documentation of such in order receive assistance paying the cost of the IID.
People with more than one DUI conviction also may be subject to increased fines and longer jail time. A second offense within a 5-year period is punishable by up to $2,000 and two years in prison. Third and further convictions result in fines up to $3,000 and three years in prison. A third offense also carries a mandatory 18-month driver's license suspension.
Importantly, Maryland judges have discretion when imposing a sentence following a DUI conviction. Maryland uses sentencing guidelines rather than mandatory sentencing, which means that arguments that an individual should receive less than the guideline sentence may be made successfully in court, possibly resulting in a less harsh penalty if convicted.
Because of the complicated nature of Maryland's DUI laws, consult a criminal defense attorney with experience defending DUI cases if you have been arrested for DUI.